Xamarin Evolve 2016 + //Build recap: ¡Xamarin para todos/as!
¡Xamarin para todos! Si te perdiste los últimos meetups de la Comunidad Xamarin Costa Rica o bien quieres estar al tanto de las novedades de Xamarin del pasado #Build2016, te invitamos al próximo meetup para recapitular sobre los cambios anunciados recientemente para Xamarin y cómo Microsoft encaja en la historia.
Además, abarcaremos lo más destacado del próximo Xamarin Evolve 2016 el cual será 100% dedicado al desarrollo de apps con Xamarin.
Si alguna vez has querido empezar a crear aplicaciones móviles con Xamarin / .NET, no hay mejor momento para empezar que ahora! Descargalo aquí.
Acompáñanos, comparte y aprende a desarrollar tus primeras apps con Xamarin. Tendremos pizza, bebidas, rifas entre los participantes y más! Cortesía de nuestros patrocinadores.
Live streaming del Xamarin Evolve aquí
¡No te lo pierdas! Cupo limitado.
Reservar aquí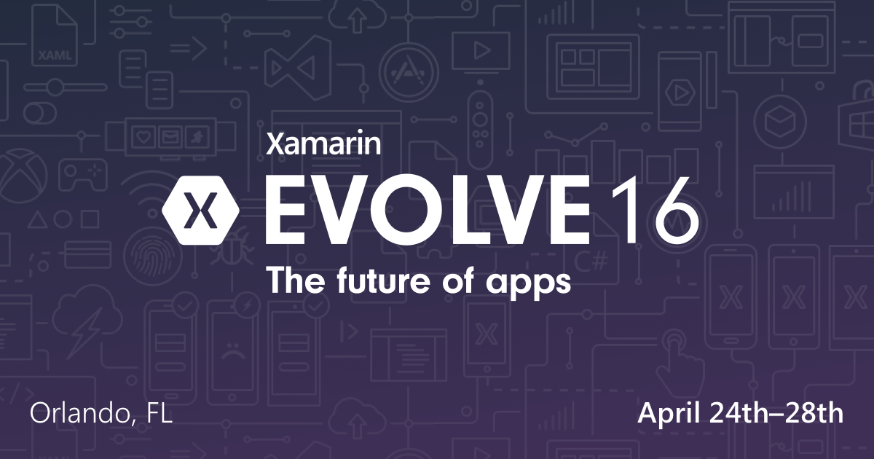 Transcript:
Xamarin for everyone! If you missed our latest meetups or you want to catch-up from latest #Build2016 announcements, we invite you to the next meetup to recap on the changes recently announced for Xamarin and how Microsoft fits into the story. Additionally, we will cover the highlights of next Xamarin Evolve 2016 which is 100% dedicated to developing apps with Xamarin.
If you've ever wanted to start creating mobile applications with Xamarin / .NET, there is no better time to start than now! Download it here.
Join us, share and learn to develop your first apps with Xamarin. We'll have pizza, drinks, raffles among participants and more! Courtesy of our sponsors.
Xamarin Evolve Live streaming here
Do not miss it! Limited availability.
RSVP here
IMPORTANT: This event will be held in spanish